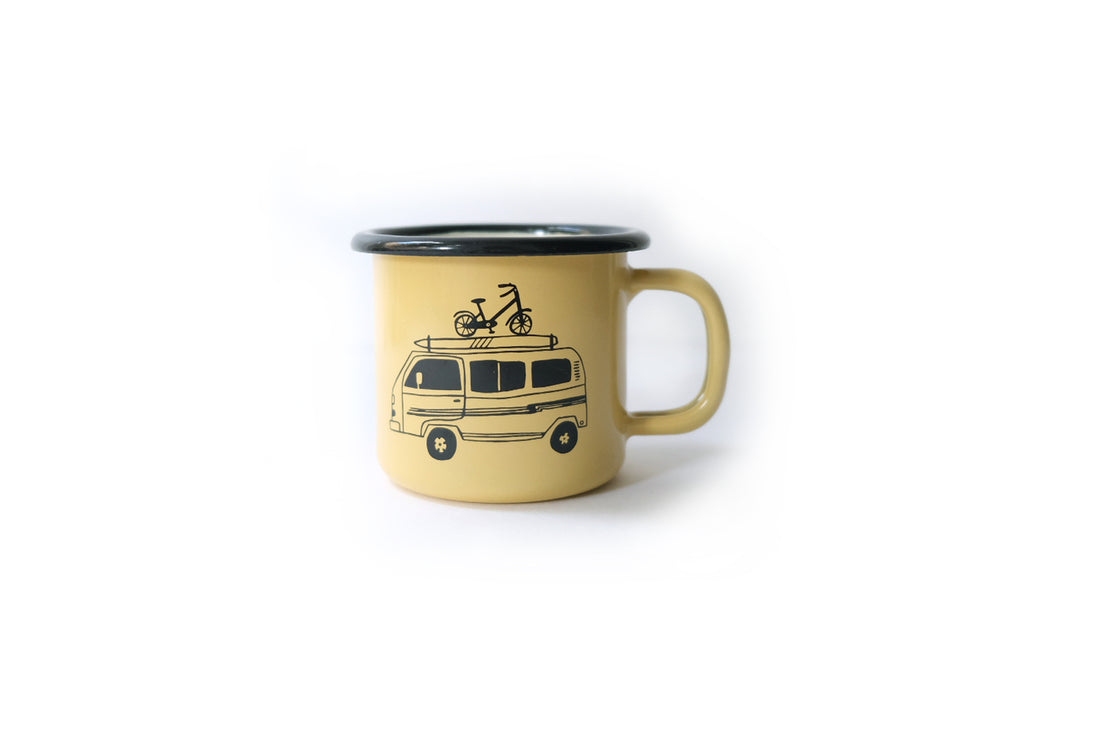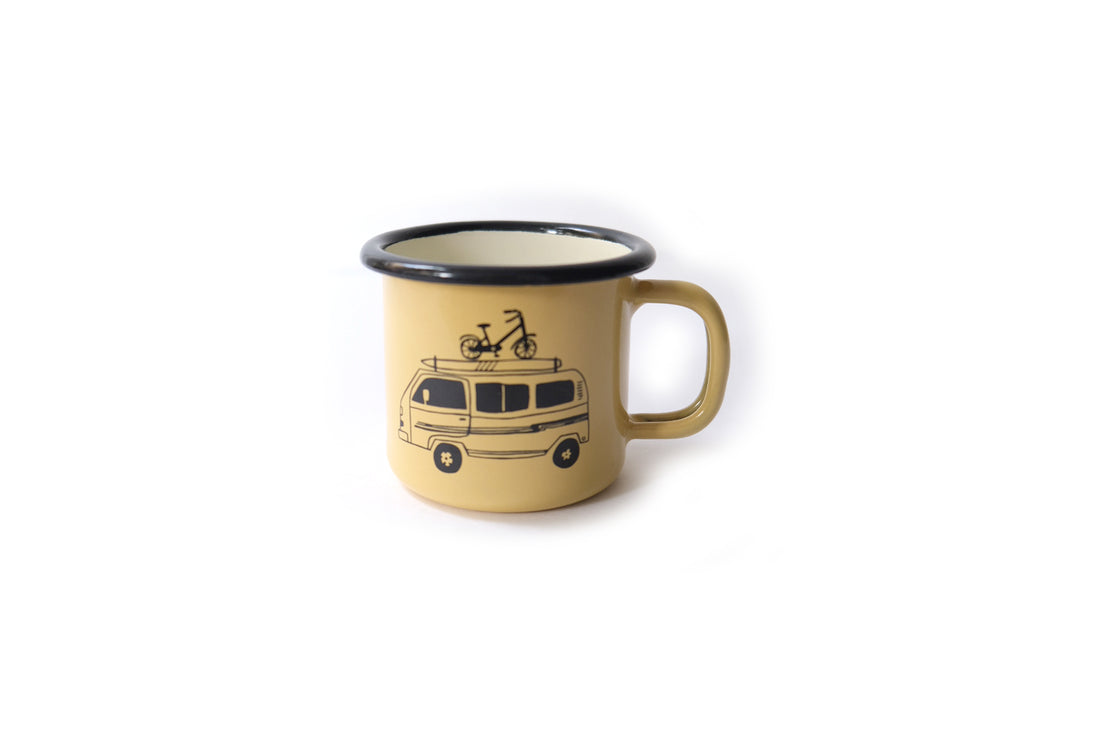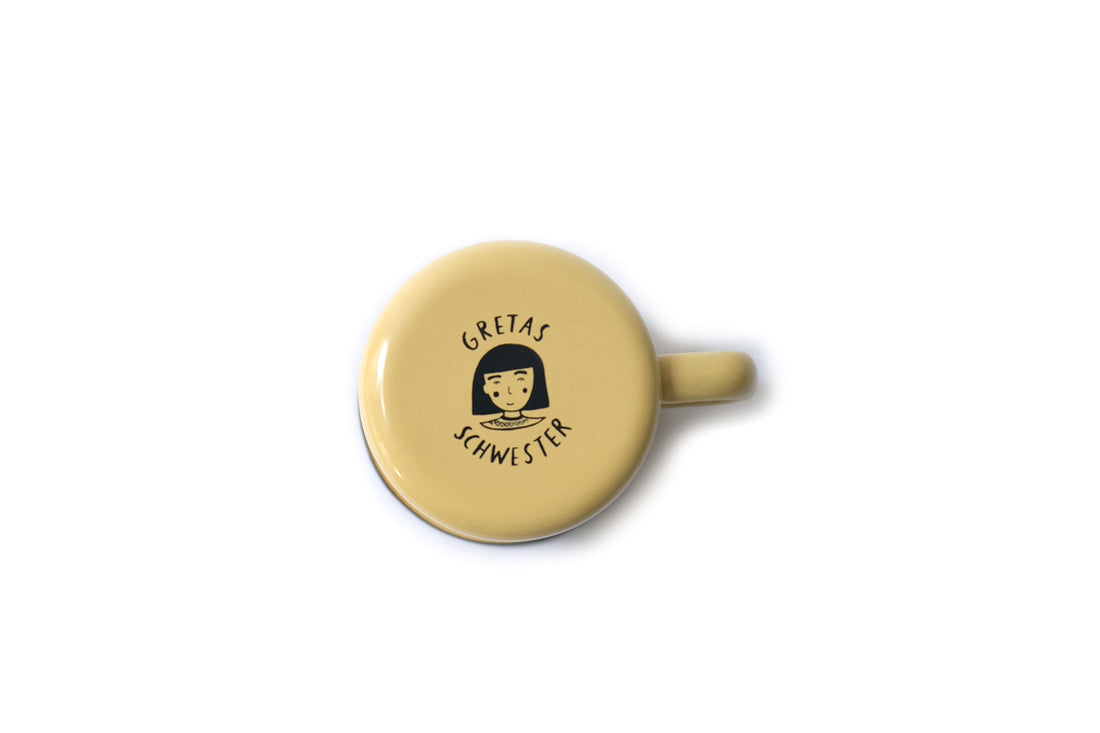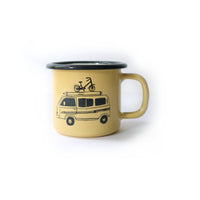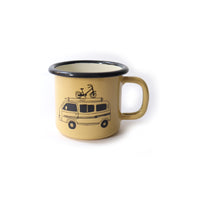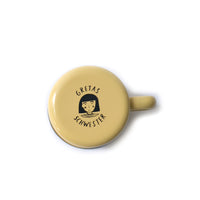 Enamel Mug Kids Adventure Trip
This wonderful smaller enamel mug for children is entirely handcrafted in Germany and printed with Greta's sister's "Adventure Journey" motif.
The cup is enameled on both sides and has a black drinking rim.
Small bumps cannot be avoided during production and make each mug unique. 
The mug is dishwasher safe.
//
Diameter: 6cm
Height: 6cm