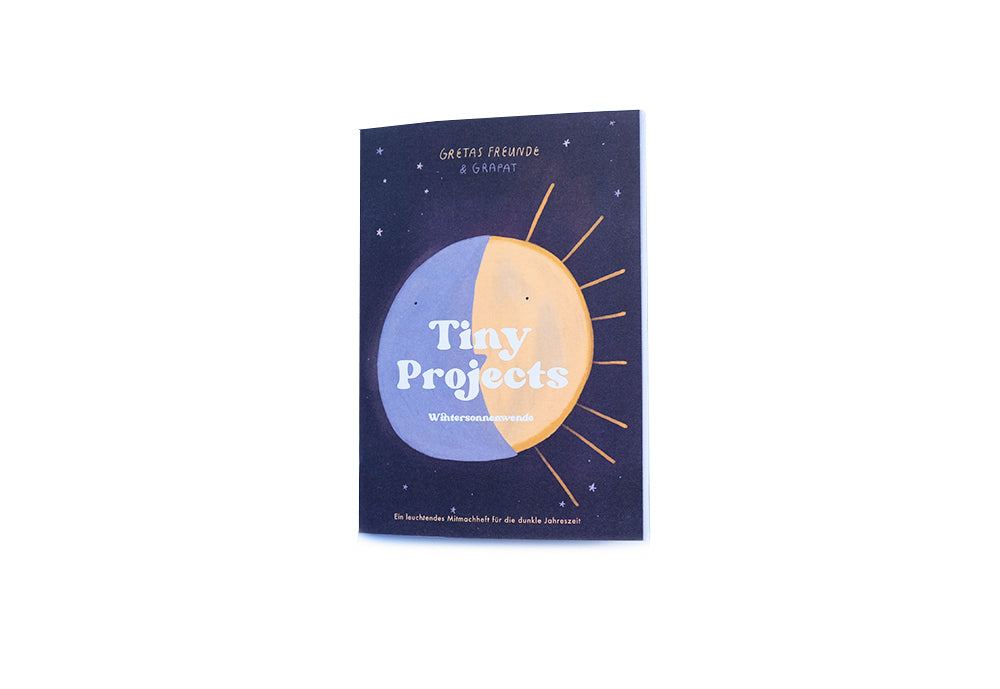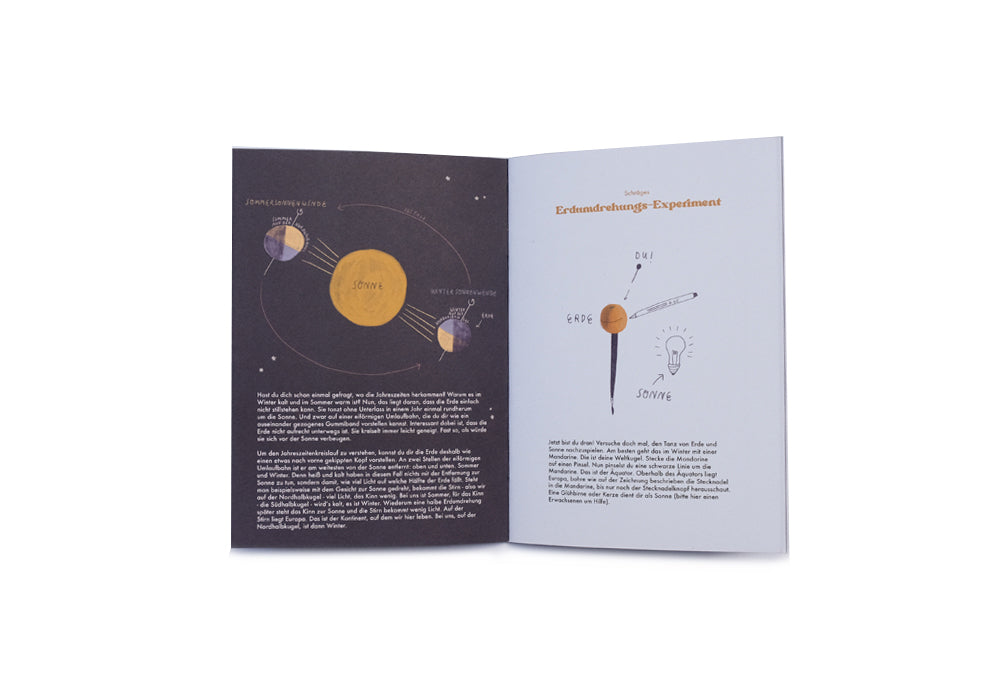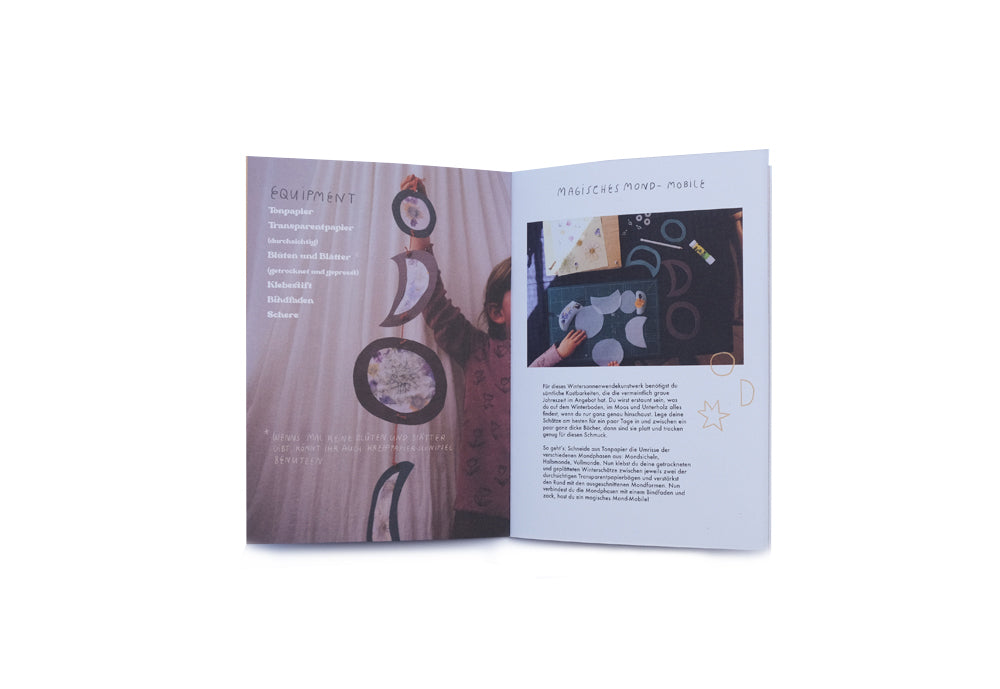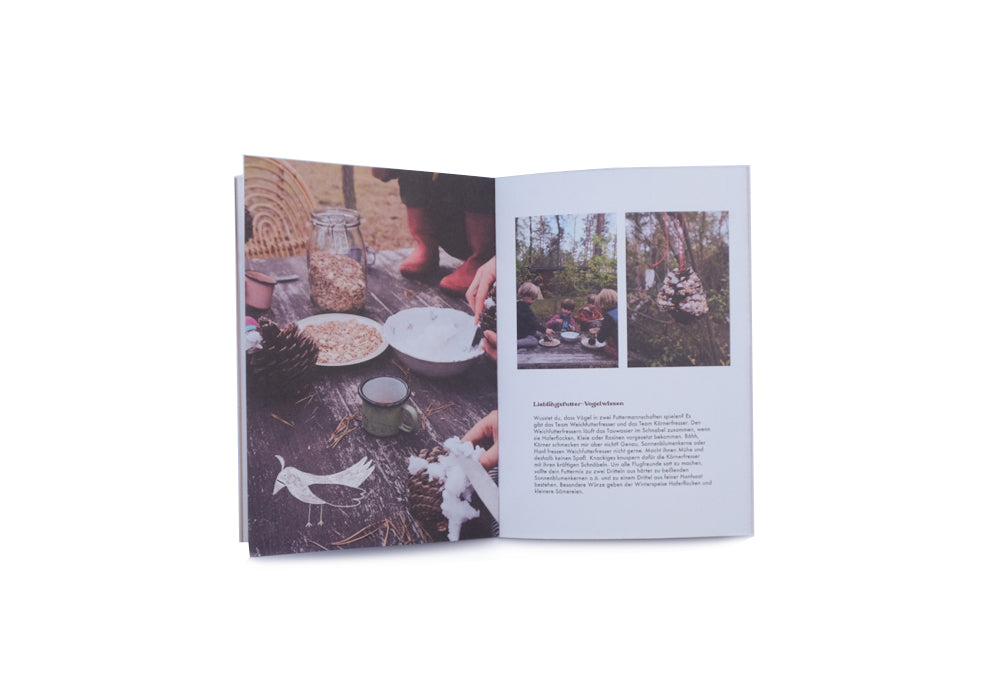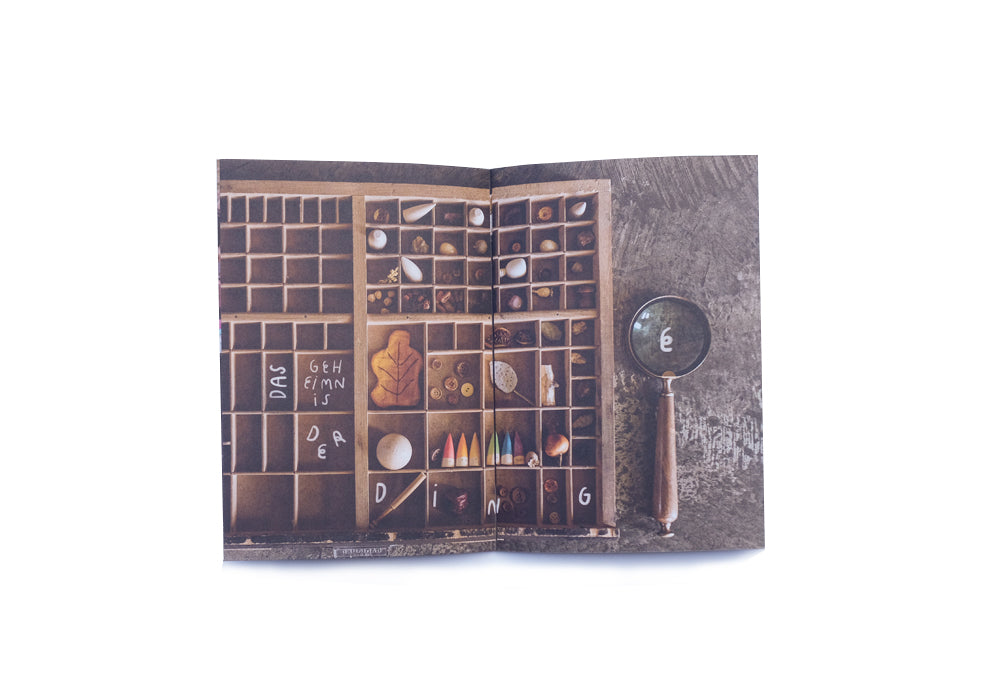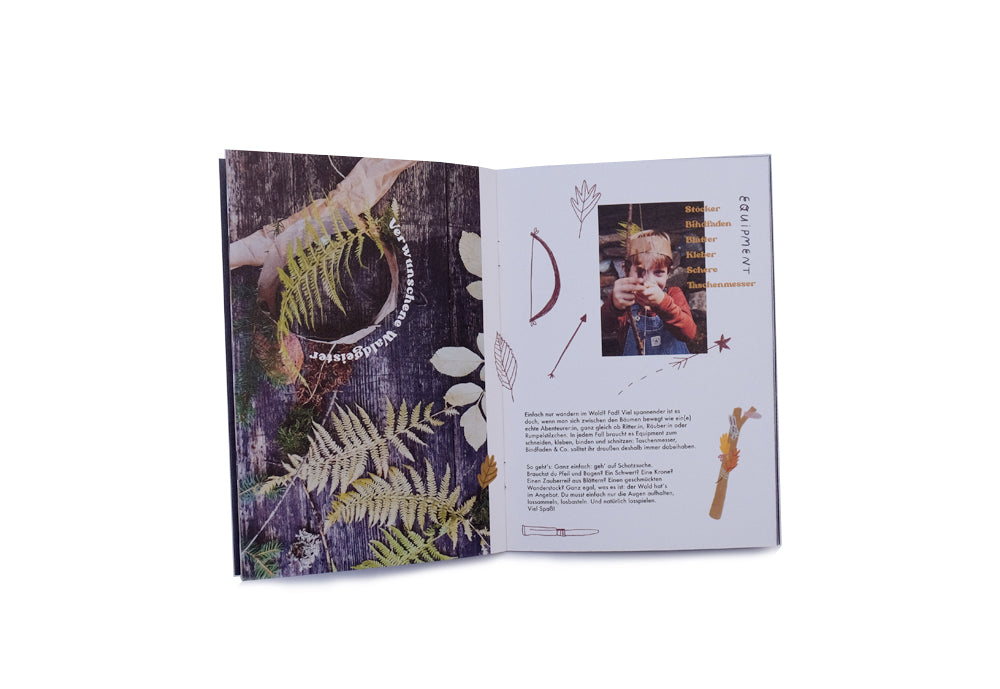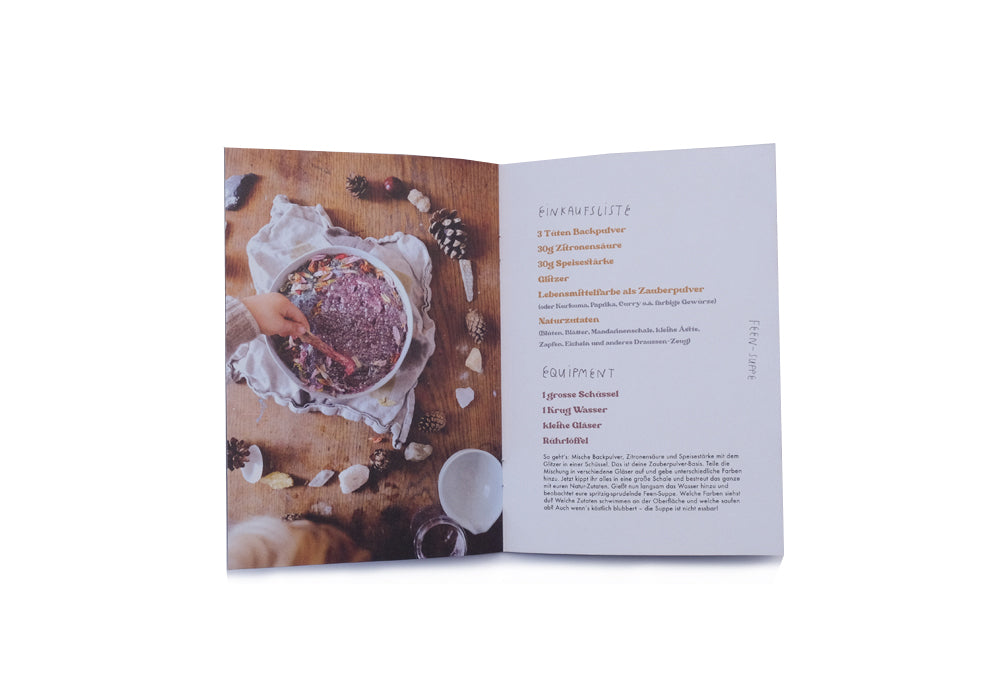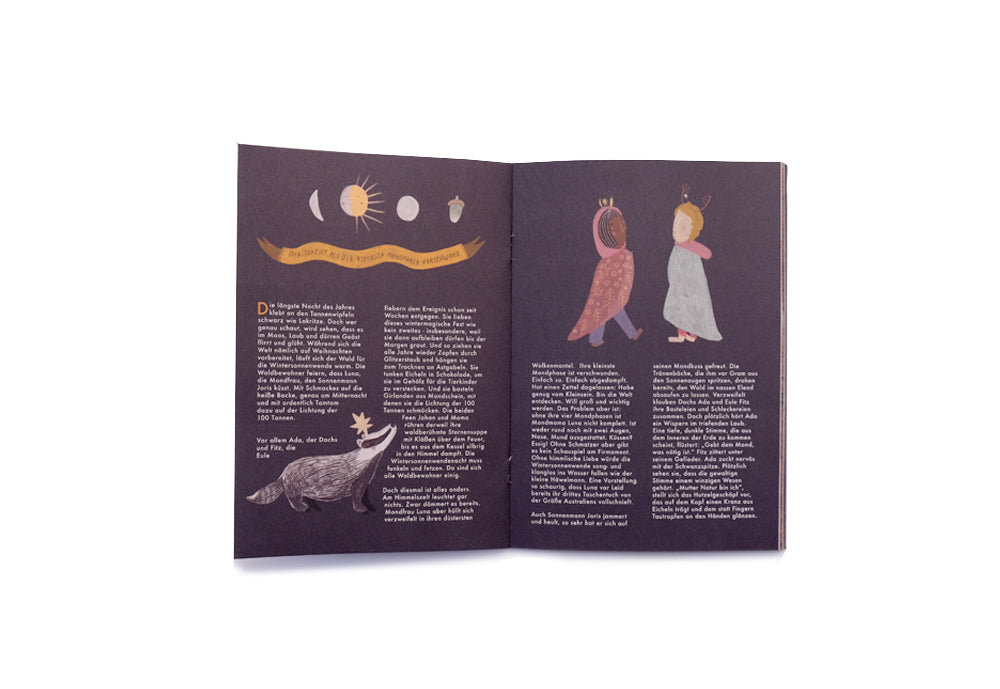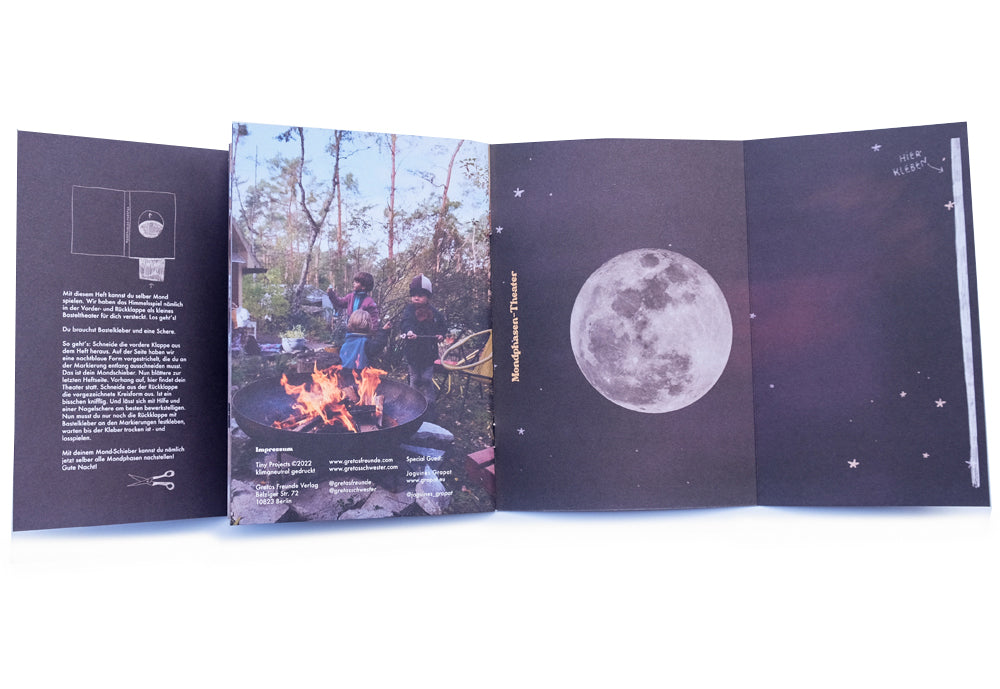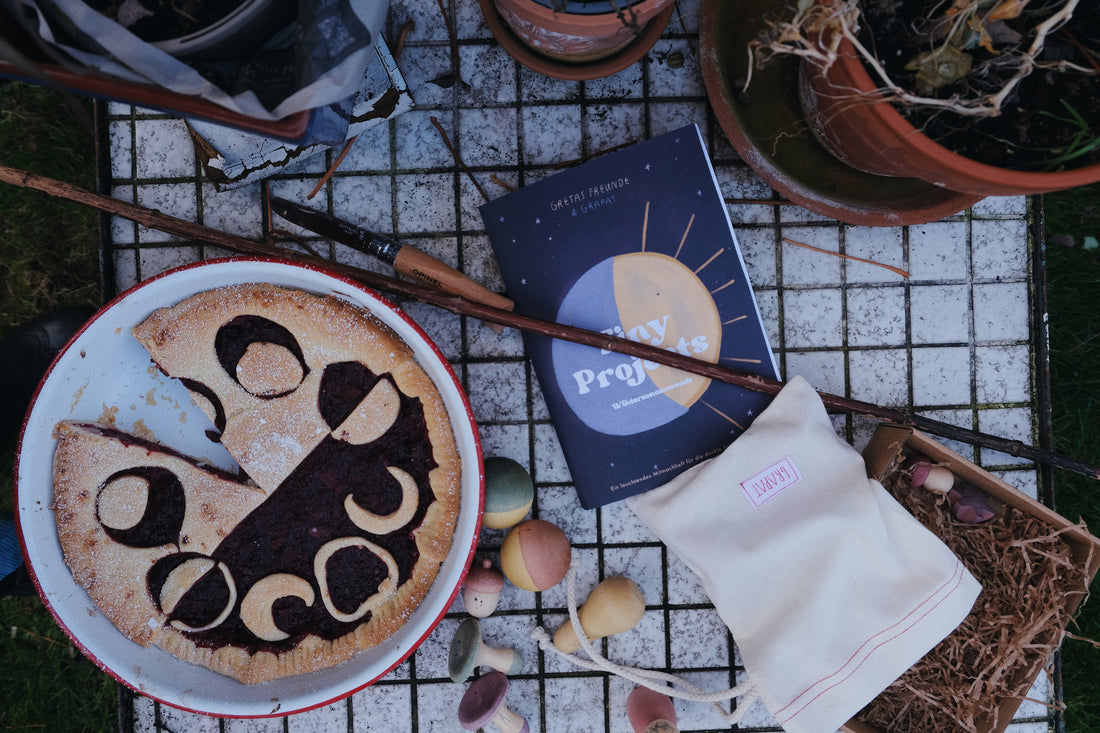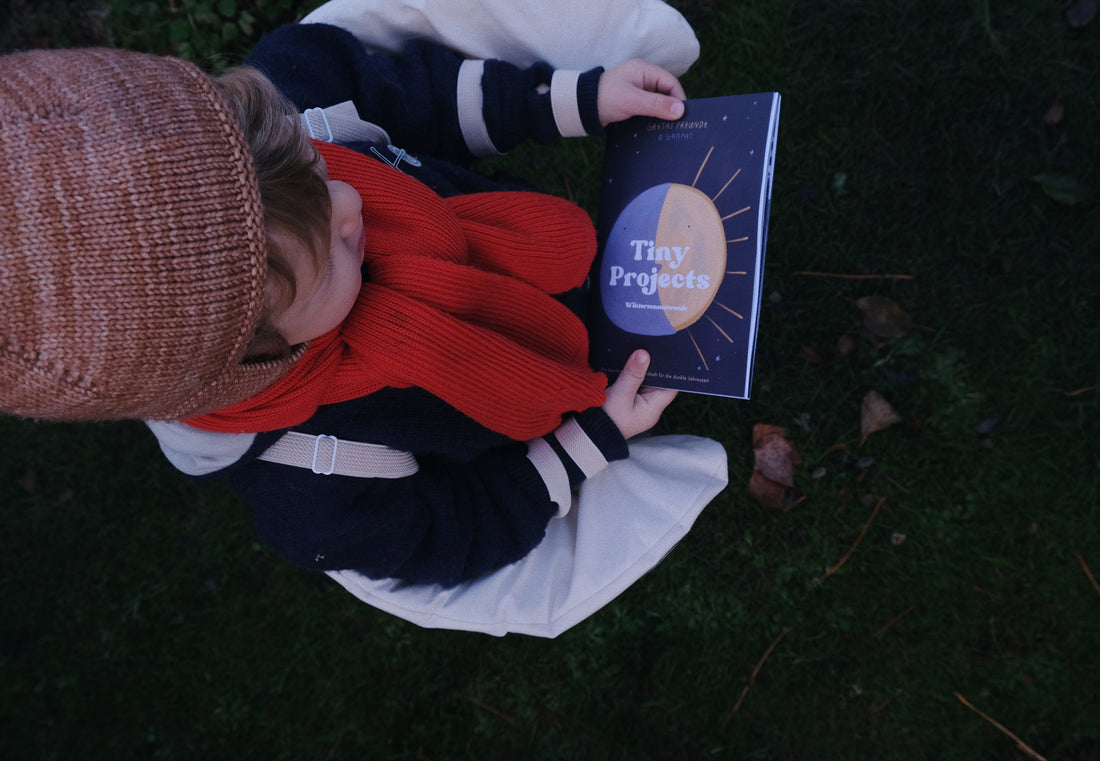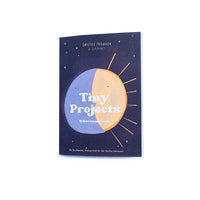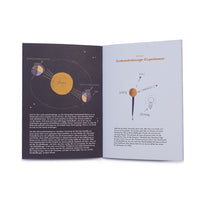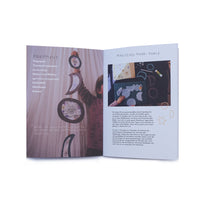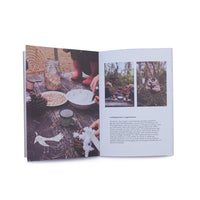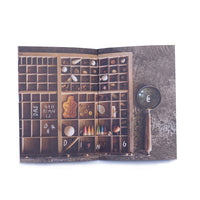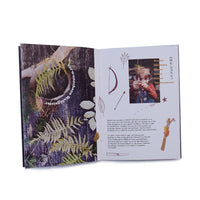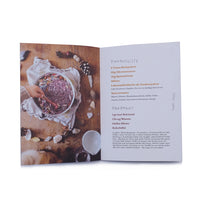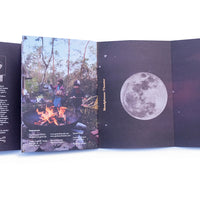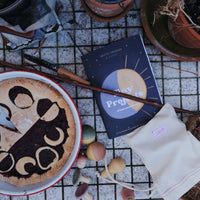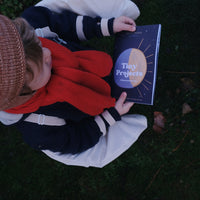 Tiny Projects - Winter Solstice - Activity Booklet
It's time for new adventures, it's time for our "Tiny Projects".

With our sparkling new activity booklet series, we want to be more than a magazine. We want to bring you experiences home that are confetti-colored, crooked and easy to implement. We want you to sit together and tinker, bake and stir and eat your way into happiness. Especially now that it's getting darker outside. A real all-rounder makes the "Tiny Projects" start: the apple. With a good pinch of Montessori magic, which Izabela dusted off from "Hello Hahn", it tastes and works even better.

A small, green hint: We not only love apples but everything that grows. That's why we've limited our delicious hands-on booklets to a very tree-friendly edition.


//

Format: DINA5
Content: 44 pages
Language: German
Illustration: Sarah Neuendorf
Text: Christine Weissenborn
Layout: Serena Hatfield
Release date: 10/14/2022
Papier: 160 g/ 300g Circle Offset White (fsc certified, biodegradable & recyclable)
climate neutral, printed with love in Germany.