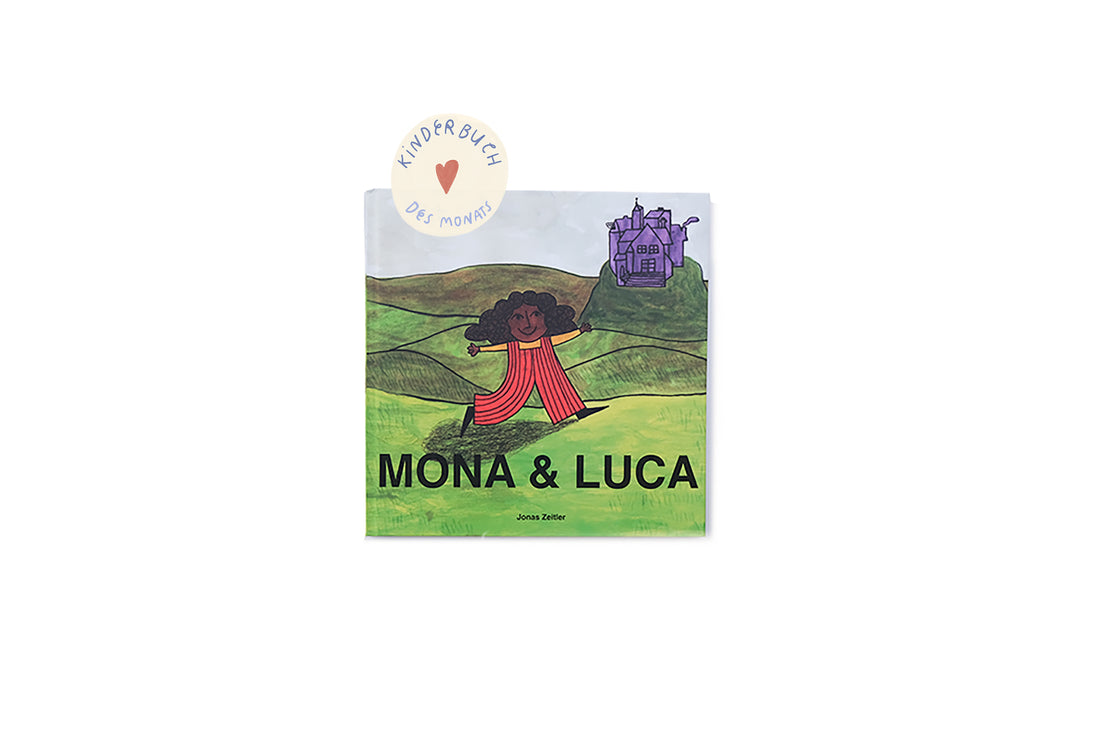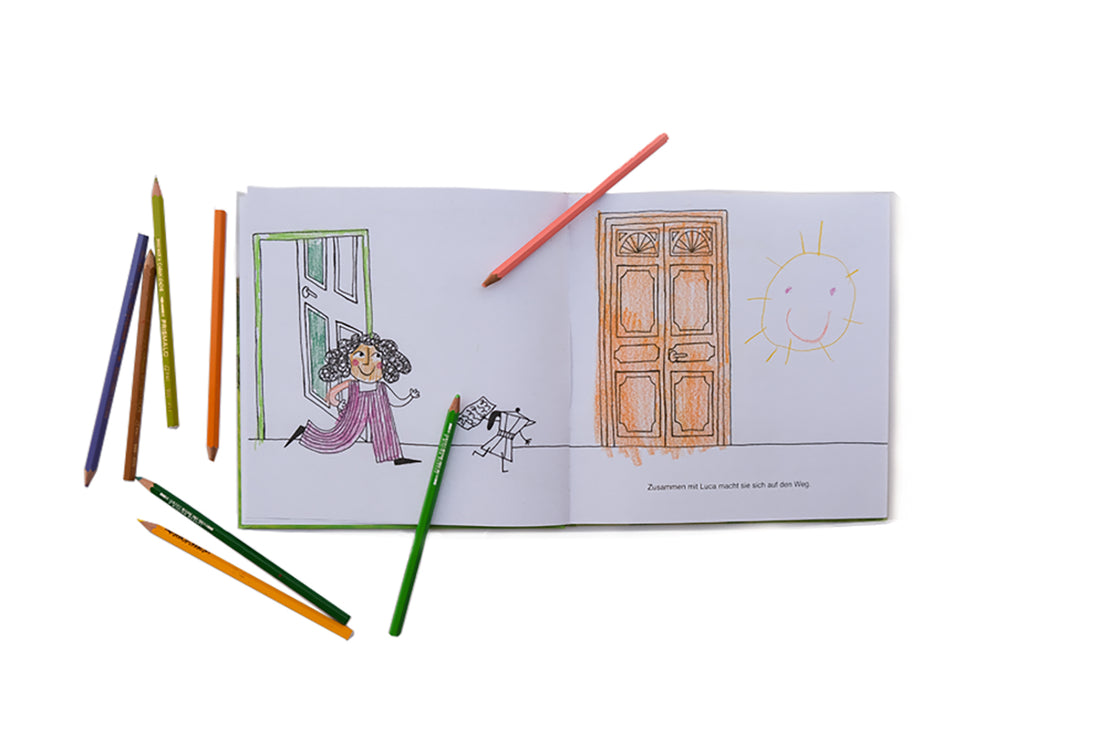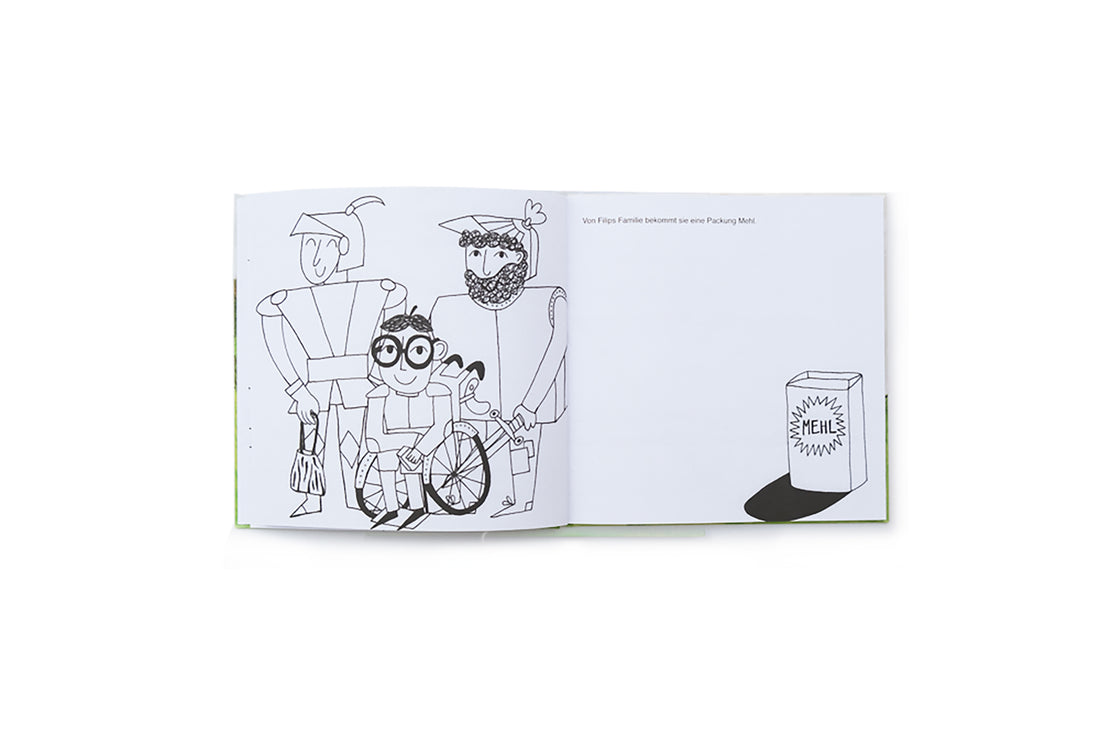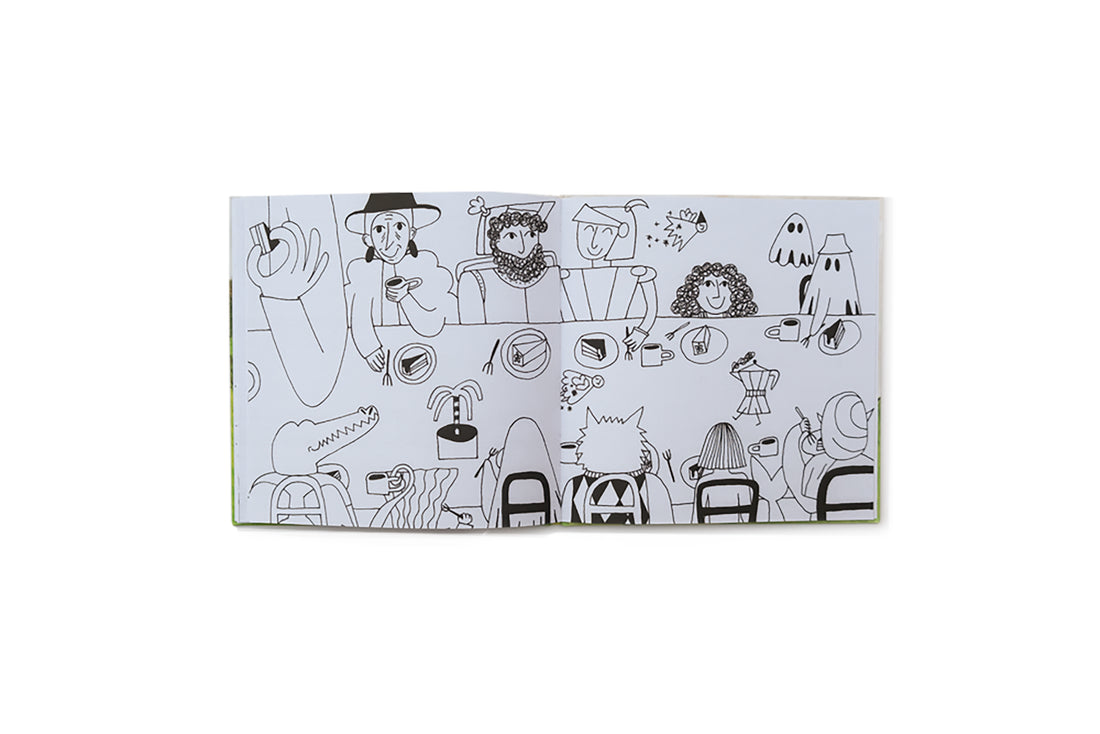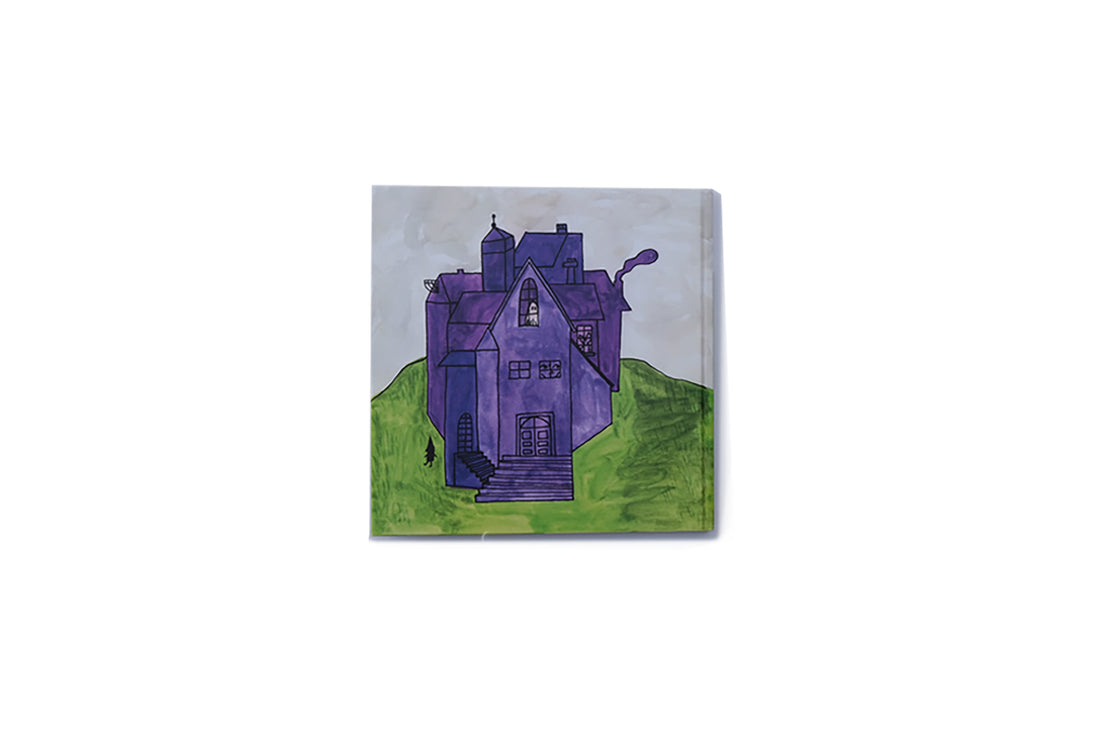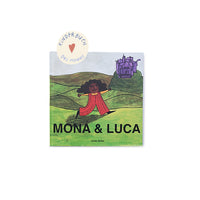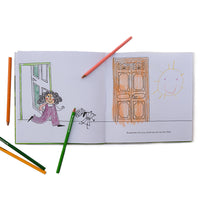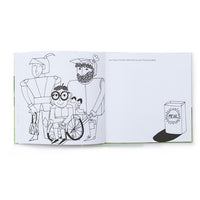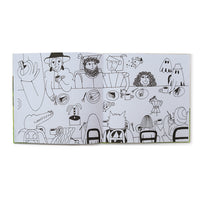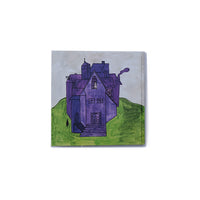 Mona & Luca - children's book
Today is the day Mona is allowed to do magic for the first time. For her big cake magic, she sets off with the espresso pot Luca to collect the ingredients in Villa Tilla. In this children's book for coloring, she meets the most diverse and diverse families on 44 pages.
(The children's book can and may be colored in, but it doesn't have to be.)

About the author
Between Christmas trees and punch we recently met Jonas - and were bewitched from the spot. The budding illustrator designed this magical children's book with his magic pen. It's his very first and sparkles from the first page to the last. Jonas Büchlein was created as part of an illustration course in his 3rd semester at the Faculty of Design in Würzburg. He hopes this will spark children's creativity so they can not only color in his amazing drawings, but also continue them. We like! And award the title "Children's Book of the Month" to the brim with heart!
//

From 3 years
//

44 pages 
Format: 21 x 21cm
Hardcover (matt)
high-quality print on 150 g natural paper / ideal for colouring
thread binding