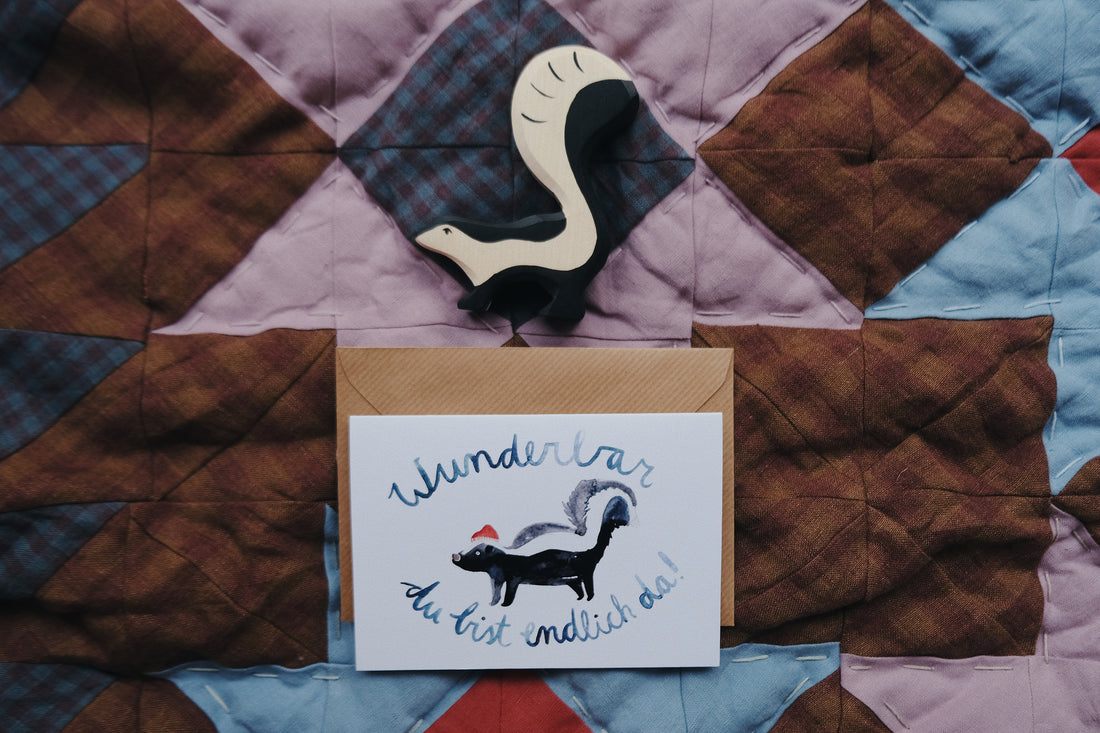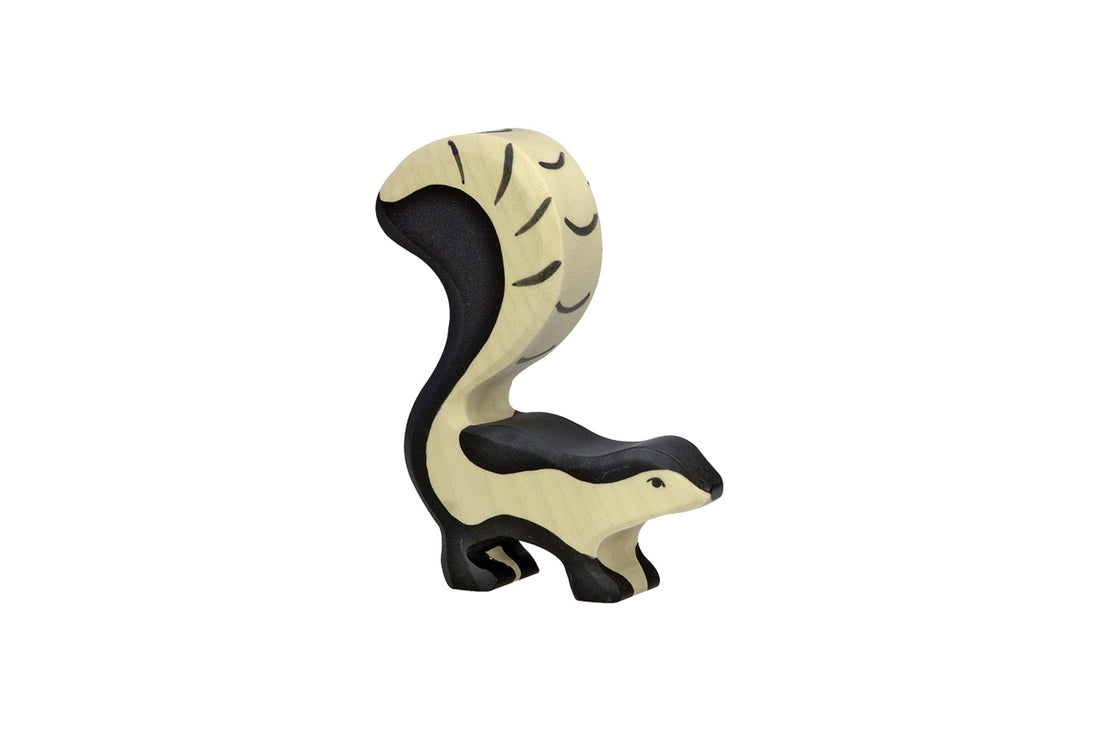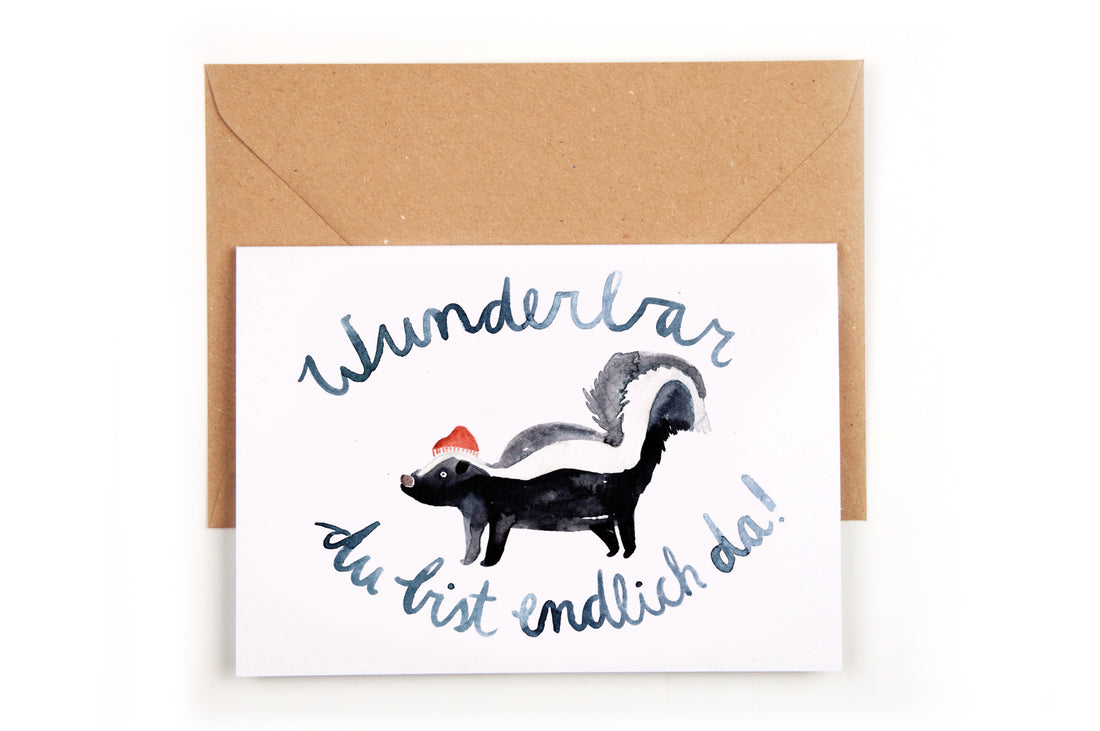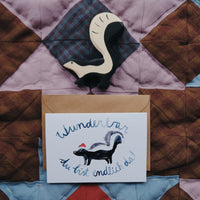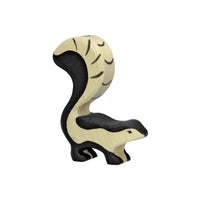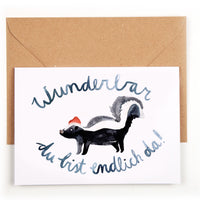 Bundle: Wonderful you're finally here!
Small gift for birth
//
Skunk by Holztiger
Size: 8.7*2.4*10.8cm
Age recommendation: 3+
Material: wood
Origin: Made in Europe
//
Folding map
Lovingly designed folding card for the birth of the new baby. It comes with a high-quality envelope.
The folding card is made of natural cardboard and the envelope is made of recycled paper.
//
FROM A6
Folded card: 400g
Envelope: 100g